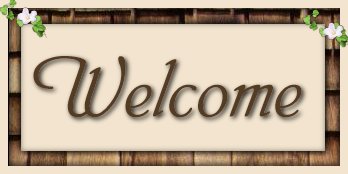 Rieck Family History
The earliest known Rieck ancestor is Michel Rieck who probably was born between 1800 and 1815 in Pommern, Germany.The place of his birth has not been documented but in all likelihood it was in or near Hohenselchow in the county (Kreis) of Randow where he lived. Hohenselchow is small town about about 60 mi northeast of Berlin (or about 20 miles southwest of Stettin - see map). It is a very old village dating back to at least 1240. The original church was built in 1259 and was called Johannes the Taeufer or John the Baptist. However, the church and the village were heavily damaged in the 30-year-war from 1618 to 1648 and was rebuilt again in 1680. In 1871 the town had 993 inhabitants. A large Gut (estate) and dairy were located there but the most prominent feature was the tower and steeple on the church. (see photo taken in early 1900's)
Michel Rieck married Marie Friederike Schulz and they had at least three children whose identities are known -- Christian Friedrich Wilhelm (b. May 20, 1837), Carl Friedrich Wilhelm (b. February 02, 1840), and Michel Friedrich (b. February 27, 1842). These births have been documented in the church register for 1824-42 which is in the possession of the Johanneskirche pastor at Hohenselchow, Kr. Uckermark, (formerly Kr. Randow) Germany.
Christian Friedrich Wilhelm married Wilhelmine Justine Eleanore Kruske who was born on February 20, 1834, the daughter of Christian Friedrich and Dorothee Eleanore (Pätsch) Kruske. Wilhelmine was from Petershagen at the time of their marriage on May 25, 1858. Christian and Wilhelmine had at least eight children who were born in Hohenselchow. They were Christian Friedrich Wilhelm (b. February 22, 1858), Auguste Wilhelmine (b. March 01, 1862), Wilhelmine Luise (b. April 07, 1864), August Carl (b. August 21, 1866), Wilhelmine Auguste Luise (b. November 15, 1867), Albertine Auguste ( b. January 13, 1870), Louise Alvine Albertine ( b. September 18, 1872), and Bertha Anna ( b. June 07, 1877). Wilhelmine Luise died August 28, 1866 at two years of age; August Carl died two days after he was born. It is presumed that Auguste Wilhelmine and Wilhelmine Auguste Luise also died in Germany but no record of their deaths has yet been found.Except for Bertha's birth, these names and birthdates were documented in the original church register at Hohenselchow.
Christian's wife, Wilhelmine, died on September 15, 1882 leaving him with three young children. His son, also named Christian Friedrich Wilhelm, had married about six months earlier and they had left Germany to live in the United States. The following year Christian married his second wife, Caroline Wilhelmine (Liepke) Mueller. She was born on June 13, 1845 in Kasekow, about 5 km (3 mi) to the west. In 1883 Christian and Caroline together with his three children and two of her children by a former marriage, immigrated to America. They arrived in New York aboard the steamship "Polynesia" on June 22, 1883. Like other immigrants arriving in New York between 1855 and 1890, they had to pass through the Castle Garden Immigration Station, which was located on an island off the southwest tip of Manhattan. CastleGarden.org lists their names and ages as: Christ. Rieck 45 and his wife as Caroline Mueller 37. Mueller was her first husband's surname. Interestingly, his children's ages were listed as Albertine 8, Louise 6, and Bertha 5 and her children's names and ages were Auguste Mueller 8 and Wilhelm Mueller 4. Actually, Albertine, Louise and Bertha would have been 13, 10 and 6 years old, respectively. The birthdates of Auguste and Wilhelm Mueller are unknown, but based on the year they were confirmed, they might have been 12 and 4 years old, respectively.
Once processing was complete, they headed west to join his son and daughter-in-law at Lewiston, Winona County, MN. Louise, the second youngest daughter, was confirmed on April 18, 1886 at the Immanuel Lutheran Church (Silo), Lewiston, MN but two years later she contracted diphtheria and died on October 05, 1888. Albertine and Bertha were also confirmed at the Silo Immanuel Lutheran Church in 1884 and 1891, resp. Christian and Caroline lived at Lewiston for 19 years and then moved to Springfield, MN. Christian died there on March 22, 1910 and is buried in the St. Paul Lutheran Cemetery. Caroline married William Langoff, her third husband, in 1913. She died on September 04, 1931 in Mankato, MN.
Albertine Rieck married Gust Paape (b. June 16, 1867) on March 17, 1891 and they had three children - Arthur, who was struck by lightning and died in 1930, Ella, and Linda. Both Albertine and Gust died in 1950, he on April 5 in Dodge Center, MN, and she four months later in August. Their daughter Ella married Willy Wilke and lived in Dodge Center. They had no children. Linda never married but had a son named Harold Paape.
Bertha Rieck married Gustav Mussell in 1896 at Immanuel Lutheran Church in Plainview, MN. Gustav was born in Germany on December 18, 1863 and came to America at the age of 13. Bertha and Gustav had six children, Arthur, Pauline, Emma, Laura, Hilda, and Marvin. Gustav died in 1942 at Mankato, MN. Bertha married her second husband, Edward Kassen on October 1, 1945. She died on February 25, 1968.
Christian Friedrich Wilhelm Rieck II, who went by the name William, married Marie Auguste Schulz on March 20, 1882 in Pinnow, Germany. She was born on September 09, 1862, the daughter of August and Henrietta (Sarow) Schulz. According to family lore, William was a gardener for the Schulz family who lived in the adjacent village of Pinnow. He fell in love with Marie but was never accepted by her parents. On September 08, 1881, they had a daughter named Hermine Auguste Maria, my paternal grandmother. Having been disowned by her parents, Marie and her husband immigrated to the United States in April 1882. Records from Castle Garden show that William (age 24) and Marie (age 19) boarded the steamship "Kätie" in Stettin, Germany and arrived in New York on May 8, 1882. My grandmother, Hermine, who would have been 8 months old the day they arrived, is listed incorrectly as Hermann (a 6-mo. old male). From New York they traveled to Minnesota settling in Lewiston near the Wisconsin border. William found employment in a lumber yard. Twelve years later they moved to Tracy, MN, where William managed a large farm. In about 1898, they moved to Redwood county near Walnut Grove, MN where they continued farming for the next eight years.
During those years William and Marie had nine additional children, Marie Anna Auguste (b. April 16, 1883), Carl Friedrich Wilhelm ( b. September 05, 1884), Herman Carl ( b. April 12, 1886), Otto Herman ( b. May 27, 1889), Amanda Anna ( b. October 17, 1892), Emma ( b. April 16, 1895), Ella ( b. December 10, 1896), Walter Wilhelm ( b. August 20, 1899), and Rudolph Robert ( b. September 20, 1902). In April 1889, Marie and Carl were stricken with diphtheria and died.
In 1907, William and Marie purchased a farm in Bashaw township, five miles south of Springfield, MN. They resided on this farm for 21 years before retiring and moving to 314 Cass Avenue in Springfield. William died at his home on September 08, 1940. Marie died on March 26, 1944 in Springfield, MN.
- Gene Maas
rev. 1 Nov 2011

Surnames
KRUSKE, PÄTSCH, RIECK, SAROW, SCHULZ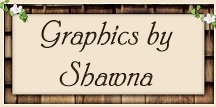 Rieck Family Photographs
Top of Page
Table of Contents
Home Page